Bluepoint Technologies has extended its vehicle fleet, and its sustainable credentials, with the addition of a new all-electric van.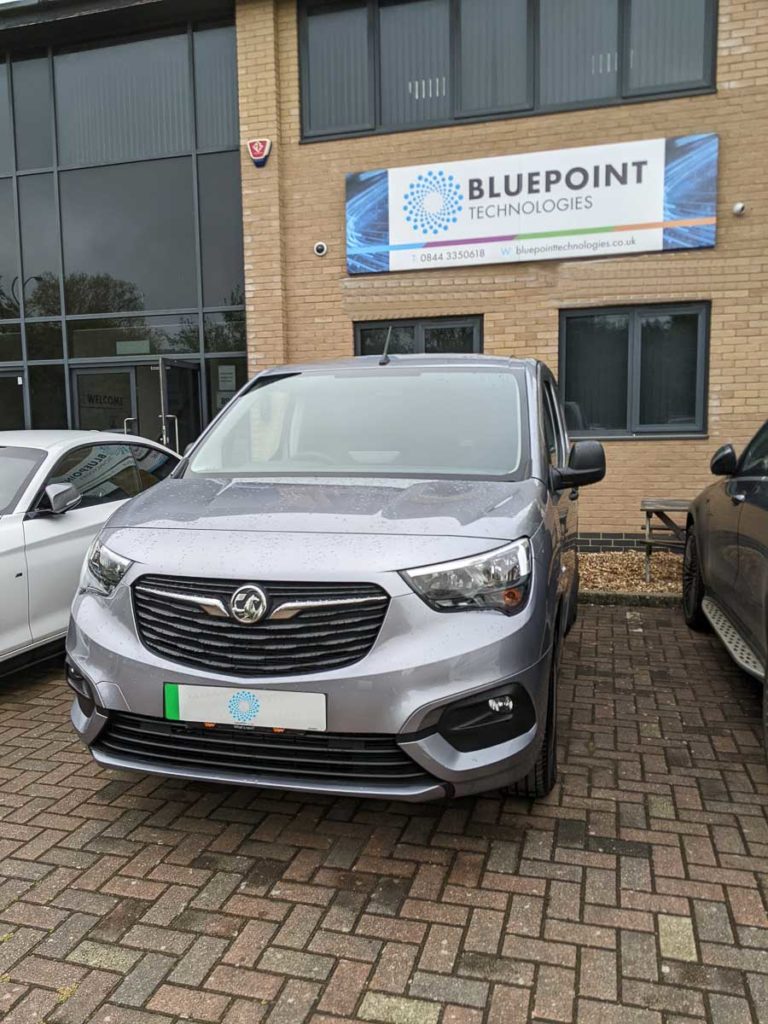 Bluepoint's new all-electric Vauxhall Combo-e can boast a range of over 150 miles on a single charge, all while ensuring low running costs and, most importantly, zero CO2 emissions. Thanks to an advanced battery, fuelled by next-gen technology, the latest addition to Bluepoint's vehicle fleet delivers optimum efficiency and uncompromising e-mobility.
Easy to refuel at Bluepoint's on-site EV charging point
Charging the new van won't be a problem for the Bluepoint team, thanks to the installation of EV charging points outside its Colchester HQ earlier this year. With the Government aiming to phase out the new petrol and diesel cars by 2030, Bluepoint decided to take the step of expanding the local EV infrastructure by enabling easier use of electric vehicles for its staff, clients and visitors.
Kathryn Aves, Managing Director at Bluepoint, commented, "We are delighted to invest further in our infrastructure and extend our service provision while simultaneously making a significant contribution to sustainable business operations.
"Adding a further commercial vehicle to our fleet, the second addition in the last 12 months, also demonstrates the continued growth of Bluepoint Technologies in 2022 and beyond."
Talk to us about your project, call us today on +44 (0) 844 335 0618 or click here to get in touch.
Find out more about: