We are delighted to present the new Bluepoint Technologies website, which marks the completion of the initial first phase of our plans for a digital transformation in 2021.
Founded in 2008, Bluepoint Technologies has grown to become a trusted provider of data cabling project consultancy design and installation to an international portfolio of customers across more than 60 countries. With a global reach, we have appointed a new marketing team to align our brand digital footprint with our industry capability.
Speaking about the plans, our Managing Director Kathryn Aves said: "At Bluepoint, our vision has always been to be considered as one of the most trusted names in the data infrastructure industry. This mission statement fuels our constant drive to reach new standards of capability, safety, compliance, and sustainability.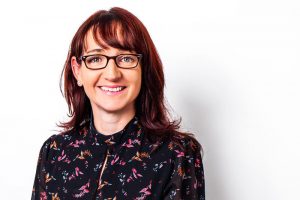 "In 2021, Bluepoint Technologies is making a significant investment in the way we demonstrate our capability, to ensure that what our customers see reflects our achievements and our commitment to best practice, which we continually strive to make the best in the industry."
Our new website is only the first phase in our digital and marketing strategy, which will see us reach out across medias to deliver thought leadership and highlight our many achievements, from delivering ground-breaking projects to championing industry training standards.
Kathryn continues, "In 2019, we became the first UK installer to complete a fully sustainable data cabling installation within a UK data centre, a project which fits perfectly with our commitment to placing sustainability at the centre of everything we do.
"We believe we are leading the way in driving best practice in data infrastructure and decided it was time our website reflected the industry-leading, forward-thinking business that is Bluepoint Technologies. We're delighted to now be able to say that it does!"
Get in touch on +44 (0) 844 335 0618 or click here to contact us
Find out more about: