We are delighted to unveil our new Bluepoint Technologies van as the latest investment in the company's service delivery infrastructure.
Proudly displaying Bluepoint branding, our new Ford Transit EcoBlue offers optimised fuel efficiency and reduced CO2 and NOX emissions. Plus, with the impressive new, environmentally friendly designs applied by fellow Colchester-based firm Envirosigns using long-lasting materials, our new vehicle aligns perfectly with Bluepoint's mission to drive sustainable practices in every part of our business process.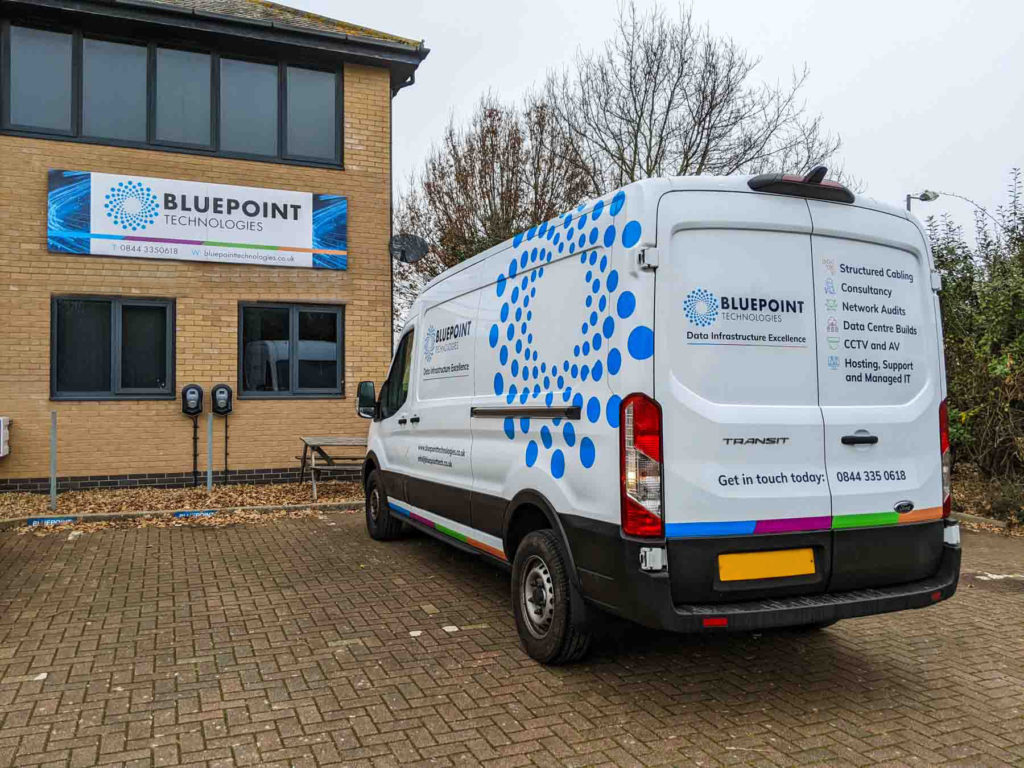 Alongside strengthening the Bluepoint brand, the new van will enhance our service delivery, just one of several improvements in this department. We have recently invested in an additional storage facility at our Colchester HQ. Our increased storage capacity will allow us to have more solutions on-site and ready to go, enabling increased responsiveness by reducing lead times for our customers.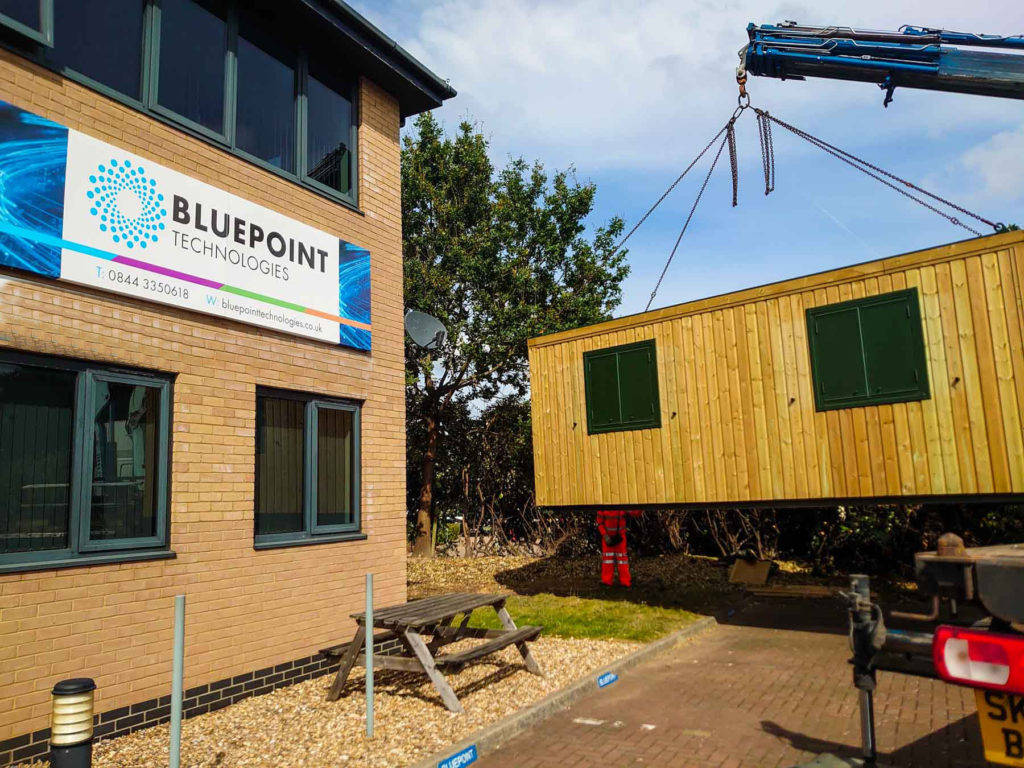 Kathryn Aves, Managing Director at Bluepoint, commented, "We love our new van! Not only does it look great and enhance our service provision but, in working with Envirosigns, it is in line with our commitment to sustainable practices.
"Having grown into one of the data cabling industry's most trusted providers of consultancy, design and installation, we are continually working hard to develop all areas of our business, from our customer base to our service delivery. These latest set of investments demonstrate Bluepoint Technologies' continued commitment to growth throughout 2022 and beyond."
Find out more about: