Bluepoint completes its largest UK install
Large Financial Organisation – Supply, Install and Test Structured Cabling System
Large financial organisation
Client Requirements
Bluepoint Technologies were appointed to supply, install and test the proposed cabinet and structured cabling system for a Data Centre, starting in early 2017, and were awarded the project based on 8 years of successful working relationships between the 2 organisations.
Owing to the scale and bespoke nature of this project, Bluepoint Technologies collaborated closely with the client and the expert Leviton product management and design teams in Scotland and the US to create the bespoke solution, resulting in the client resting assured that the installation would only include the very best and latest technologies from around the world, all supplied through Leviton's UK distribution partner NBM Technology Solutions.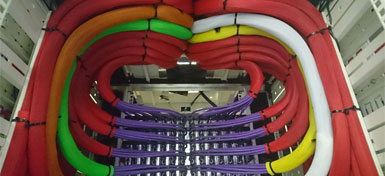 Contact us for a free quotation: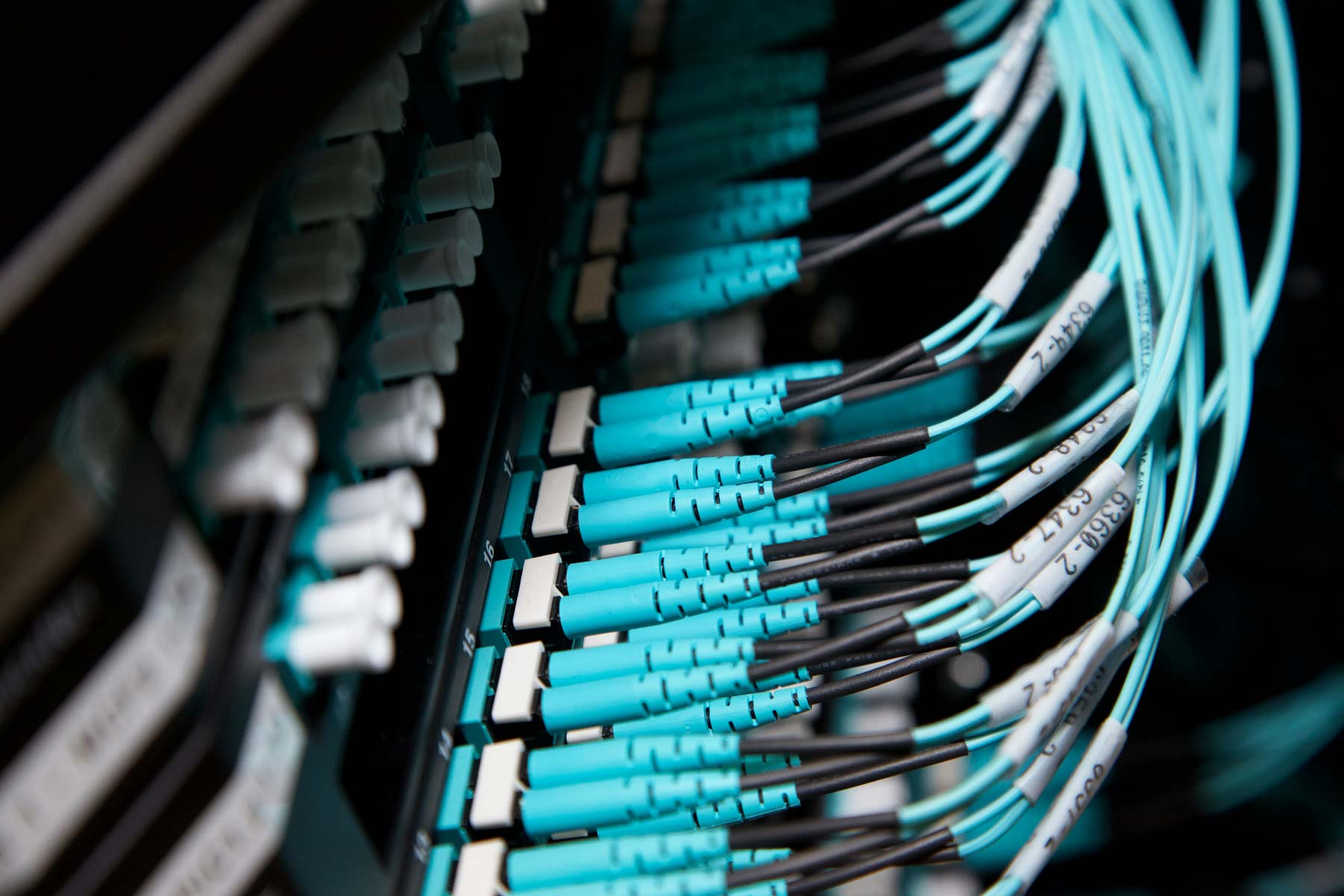 Remarkable Aspects
Bluepoint's Managing Director Kathryn Aves, then Operations Director, worked closely with the client and our partners on this project to come up with an innovative solution to the client requirements, and then to oversee the project from start to finish.
Each link was completely colour coded; from the containment, racks and raceways, to the jacks, cables and socking. In total 6 colours were used throughout, with each vendor having their own colour. This means that each vendors' network can be easily identified, and mitigates against disruption to other vendors' networks if work is being conducted on another.
Once the final phase was completed, every link was tested, and a test summary report and 25-year warranty certificate supplied to the client.
Testimonial
"After describing how the features and benefits of Leviton connectivity could meet their requirements, both Bluepoint Technologies and their client chose Leviton's high-performance solution" – Tony Simmons, UK Business Development Manager, Leviton.
"The project was a huge undertaking for both Bluepoint and the client. Working together as a team we have created an outstanding installation. The finished product now provides the company a stand point, to only better in the future, as technology allows." – Kathryn Aves, Operations Director, Bluepoint Technologies.
Resolution:
The completion of the data centre will increase the clients' throughput from 4,000 to 14,000 transactions per second and will bring over 3,000 of the clients' European customers onto their global network.
Solution:
16,000 metres of MPO and MMF Leviton OM4 Heather Violet 12 fibre leads manufactured into 934 differing lengths and installed onsite
1,300 metres of SM Yellow Leviton 12 fibre leads manufactured into 60 differing lengths and installed onsite
33,000 metres of copper Leviton Cat6A 23 AWG U/FTP 4 pair LSF/OH IEC 332.1 sheathed cable socked into colour coded socking in 12way looms
700 kg of powder coating
400 metres of copper earthing cable
Over 300 metres of copper earthing bar
Leviton Atlas-X1 Cat6A coloured jacks
Leviton Modular Angled Snap-in-Jack Panels terminated on Leviton U/FTP cable
12 core MTP single-mode and multi-mode backbone cables
MTP patch cables
OM4 Uniboot LC and shielded Cat6A patch cords
Leviton Opt-X UHDX 1RU enclosures and adapter plates
Over 100-man hours creating copper looms offsite
Over 3,000-man hours installing pre-term links and testing